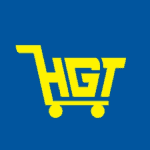 Website Harry Guantero Trading
Retail Company
Harry Guantero Trading is looking for HR Staff.
Minimum Qualifications:
Holder of Bachelor Degree in Business Management or any course related to human resource management
Must have at least 2 years experience in a supervisory position
With good communication skills
Computer literate (typing MS Word, etc.)
With the basic knowledge of labor laws
Please address your application letter to: Baby Mercedita Guantero
You may send your application to [email protected] and cc [email protected] using HR Staff as the subject.