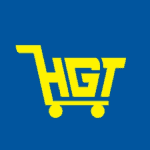 Website Harry Guantero Trading
Retail Company
Harry Guantero Trading is in need of On-Call IT Officer.
Qualifications:
Skilled
Graduate of I.T. course or any related courses
Must have knowledge in software & hardware computer maintenance
Smart, honest, & hardworking
With experience
To all interested applicants, you may contact 09207484076, or you may submit your resume to [email protected] with the job title as the subject.